Virginia Cline
Special Assistant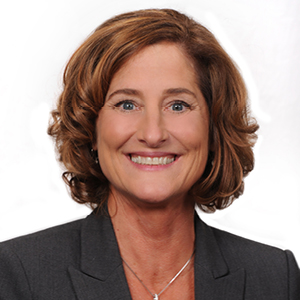 Virginia Cline is the Special Assistant in The Buckeye Institute's Development Department.
In this role, Cline assists Ohio's former House Speaker, Bill Batchelder, The Buckeye Institute's Edwin Meese III Distinguished Fellow. In addition, she plays an integral role in Buckeye's donor relations program.
Prior to her position at Buckeye, Cline served a variety of nonprofits. Most significantly, she advanced public policy and public relations for an international association of nonprofits, where she developed a national advocacy program taking those served by the charities to meet with U.S. lawmakers. Leading more than a dozen trips to Capitol Hill, she arranged nearly 300 congressional meetings over four years.
Prior to promoting nonprofits, she worked as the public information officer for the Ohio Department of Alcohol and Drug Addiction Services.
After earning her Bachelor of Arts in Journalism from The Ohio State University, Cline was hired by Titsch Communications in Colorado as editor for City Edition, a downtown Denver weekly, and then became managing editor of the tri-weekly Littleton Independent.
Cline was recognized in a national competition for excellence in college investigative reporting by the William Randolph Hearst Foundation for a series she wrote about a death on the Ohio State campus. She completed a lobbying internship in Washington, D.C., a week-long intensive training at The Leadership Institute, and a National Journalism Center internship under M. Stanton Evans. She also worked as a research assistant for nationally syndicated political columnist Robert Novak. Additionally, Cline served as a page for the Ohio House of Representatives.
Outside of work, Cline is an avid cyclist and an active member of the Greater Columbus Tennis Association. She and her husband have four amazing daughters.