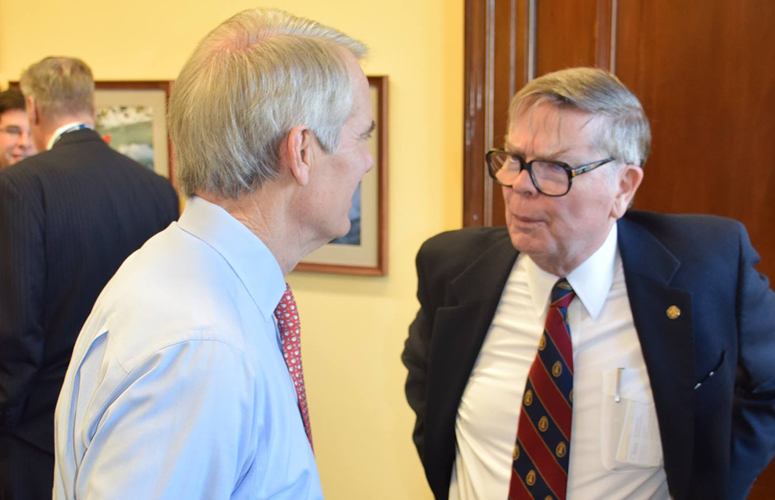 The Buckeye Institute's Edwin Meese III Distinguished Fellow, Bill Batchelder, right, meets with U.S. Sen. Rob Portman (R-OH) to discuss pension reform, a top priority for Buckeye's Economic Research Center.

The Economic Research Center (ERC) at The Buckeye Institute provides reliable economic research, data analysis, and econometric modeling at the state level.
Costs come with any public policy. To understand how even small policy changes affect state budgets, citizens' pocketbooks, and individual behavior, the ERC provides state think tanks, legislatures, and governors detailed reports, models, and econometric simulations on:
energy policies

government spending programs

health care

labor market mandates

various levels of taxation
Many states, including Ohio, have neither the staff nor resources to perform such thorough assessments on the costs imposed by major public policy issues. Through the ERC, The Buckeye Institute serves and meets this critical nationwide need.
Featured
COLUMBUS, Ohio—More than 24,000 Ohioans stopped looking for work in July, causing the biggest drop in the state's labor force participation since 1990. The unemployment rate fell slightly, but only because there were fewer people in the state's labor force, according to a policy analyst with Ohio's free-market think tank.
Research & The Latest