William G. Batchelder III
Edwin Meese III Distinguished Fellow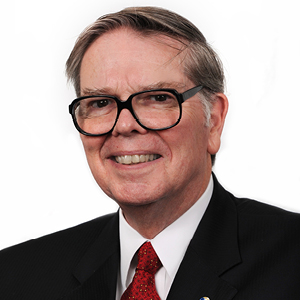 William G. Batchelder III is the Edwin Meese III Distinguished Fellow at The Buckeye Institute.
Batchelder is the former Speaker of the Ohio House of Representatives and the second-longest serving state representative in Ohio history with his 38 years. He was inaugurated into his position at The Buckeye Institute by Edwin Meese III, U.S. Attorney General for Ronald Reagan, on October 7, 2015.
Batchelder was first elected to the Ohio House in 1968 while he was on active duty in the United States Army, serving in the office of the Judge Advocate General at the headquarters of the Third Army in Fort McPherson, Georgia. In the legislature, Batchelder served as chairman of the Joint Committee on Ethics and Vice-Chairman of the Criminal Justice Committee, ranking member on the House Judiciary Committee and House Financial Institutions Committee, and—from 1995 to 1998—Speaker Pro Tempore of the House and Vice-Chairman of the Reference and Rules Committee.
He practiced law for 31 years with the law firm of Williams & Batchelder in Medina, Ohio. After serving 30 years in the Ohio House, he left state government and was elected to the Medina County Court of Common Pleas. In 1999, Governor Taft appointed him to the Ohio Ninth District Court of Appeals. In 2000, he was elected to a six-year term continuing his service as Appellate Judge.
Batchelder was elected again to the Ohio House in 2006. Upon his return to the legislature, he served as Chairman of the House Insurance Committee before being elected as Minority Leader by his peers. In 2011, Batchelder was elected the 101st Speaker of the Ohio House, the position he held during his final four years as a representative. Term limits forced Speaker Batchelder to retire at the end of 2014.
Batchelder was born in Medina, Ohio, and graduated from Medina High School. He earned his bachelor's degree in history from Ohio Wesleyan University and his J.D. from The Ohio State University College of Law.
He is the recipient of the Ohio State Bar Public Service Award, the United Conservatives of Ohio Watchdog of the Treasury Award, Friends of 4-H Award, the League of Ohio Sportsman and National Wildlife Federation Conservation Legislators Award, and The Ashbrook Center's John M. Ashbrook Award recognizing him for his dedication to limited constitutional government.
Speaker Batchelder has taught at Cleveland-Marshall College of Law at Cleveland State University and currently teaches at the Ray C. Bliss Institute of Applied Politics at The University of Akron. He serves on the Board of Advisors for the Ashbrook Center at Ashland University, Board of Directors for the Free Congress Foundation and the Western Reserve Historical Society, and is an emeritus member of the National Council for the Moritz College of Law at The Ohio State University.