Andrew O. Smith
Vice Chair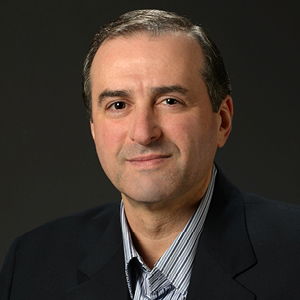 Andrew O. Smith joined The Buckeye Institute board in 2014.
A career manufacturing executive with a long-standing interest in economic policy, Mr. Smith started in business by working at a shoe factory during and after college. Following graduate school, he worked as a management consultant in the strategy practice of Booz Allen Hamilton, where his clients were major industrial and financial corporations.
Mr. Smith came to the Yenkin-Majestic Paint Corporation / OPC Polymers in 1995, rising to the post of Chief Operating Officer in 2005. In this role, he oversees the operations of a diverse chemical manufacturing company that serves a broad base of industrial customers throughout North America.
Mr. Smith earned an engineering degree from the School of Engineering and Applied Science and a finance degree from the Wharton School, both at the University of Pennsylvania. He also earned a JD and an MBA from the University of Chicago, where he was privileged to learn from four Nobel laureates in economics: George Stigler, Robert Fogel, Gary Becker, and Eugene Fama.
Mr. Smith was a member of and published a Comment in the University of Chicago Law Review, and was awarded the Olin Prize as the outstanding graduate in the field of law and economics, reflecting his interest in public policy where business and government intersect.
His first book, Sand in the Gears: How Public Policy Has Crippled American Manufacturing, was published in 2013, and has been endorsed by political analyst Frank Luntz and industry leaders. The book has been featured in numerous media outlets, including U.S. News & World Report, and on the nationally syndicated Dennis Prager Show.
In addition to serving on the board of the Yenkin-Majestic Paint Corporation / OPC Polymers, Mr. Smith has been active in several community, religious, and professional organizations. A native of Bath, Maine, he now lives in Columbus, Ohio.