Bradley A. Smith
Chair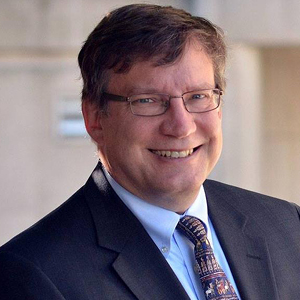 Bradley A. Smith has been actively involved with The Buckeye Institute since its inception, officially joining its board in 2009.
Professor Smith is the Josiah H. Blackmore II/Shirley M. Nault Professor of Law at Capital University Law School in Columbus, Ohio, and the founder and chairman of the Institute for Free Speech in Alexandria, Virginia.
Professor Smith served on the Federal Election Commission (FEC) from 2000 through 2005, including as the commission's vice-chairman in 2003 and chairman during the presidential election year of 2004. During his tenure, The Wall Street Journal dubbed Smith "the only honest man in this bordello."
Professor Smith's writings have appeared in such academic journals as the Yale Law Journal, Georgetown Law Journal, and Pennsylvania Law Review, and in popular publications such as The Wall Street Journal, The New York Times, The Washington Post, and National Review. His 2001 book, Unfree Speech: The Folly of Campaign Finance Reform (Princeton University Press), was praised by columnist George Will as "the year's most important book on governance." He is also the co-author of a leading casebook in the field of voting rights and election law.
In 2010, Professor Smith was awarded the Bradley Prize by the Bradley Foundation of Milwaukee, Wisconsin, as an "innovative thinker" whose work has "strengthened American democratic capitalism and the institutions, principles, and values that sustain and nurture it."
Professor Smith is also chairman of the Board of the 1851 Center for Constitutional Law, and a member of the Editorial Board of the Election Law Journal, the Board of Advisors of the Harvard Journal of Law & Public Policy, and the Executive Committee of the Election Law and Free Speech Practice Group of the Federalist Society. From 2013-15, he held the Judge John T. Copenhaver, Jr. Chair at the West Virginia University College of Law.
Professor Smith is a cum laude graduate of both Kalamazoo College and Harvard Law School.