Lisa A. Gates
Vice President of Communications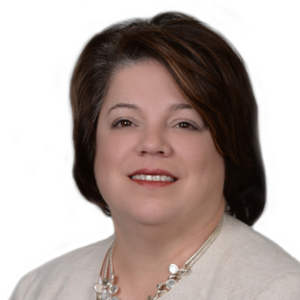 Lisa A. Gates is the vice president of communications for The Buckeye Institute, where she oversees all of the Institute's media relations, communications, and marketing efforts.
A strategic communications professional, Gates has more than 25 years of experience in communications, media outreach, crisis communications, message development, public relations, marketing, and branding. A veteran of statewide campaigns in Ohio and Florida, Gates has extensive experience in message development, crisis and strategic communications, media relations, developing online communications strategies, and working with government officials at both the state and federal level.
From December 2004 to January 2016, Gates served as communications director at the International Republican Institute (IRI), a DC-based nonprofit organization that supports democratic actors around the world as they build democratic institutions and accountable, transparent governments. While at IRI, Gates oversaw all communications, marketing, and branding efforts for the Institute and its 60 plus programs worldwide. This included all traditional media outreach, and online, and social media efforts. Leading a small team, Gates developed and implemented a comprehensive communications strategy for IRI and helped the Institute establish a strong brand that is recognized as an expert in the field of democratic governance, women's empowerment, and youth leadership.
Gates also led the launch of the Institute's social media presence, and led a robust and successful effort to engage IRI's staff and partners in amplifying the Institute's voice through the use of their social media accounts. In addition to overseeing IRI's communications efforts, Gates led branding efforts for the Institute and its Center for Insights in Survey Research, Women's Democracy Network, Arab Women's Leadership Institute, and Generation Democracy, a global youth initiative launched in 2015. She also coordinated and advised senior leadership and program teams on media outreach to U.S. and international media, including proactive media outreach and crisis communications.
During her time at IRI, Gates also served as an election monitor and coordinated communications efforts for 21 international election observation missions in Afghanistan, Egypt, Georgia, Honduras, Jordan, Kenya, Kyrgyzstan, Liberia, Nigeria, Somaliland, Tunisia, and Ukraine.
Prior to joining IRI, Gates served as public affairs officer and director of the International Press Center for the Coalition Provisional Authority and the U.S. Mission in Baghdad, Iraq. In that role, she oversaw the day-to-day operations of the International Press Center and served as a spokesperson for the U.S. Embassy and the Coalition Provisional Authority on women's issues and the Iraq Stock Exchange.
From March 2003 to May 2004, Gates served as special assistant for public affairs at the U.S. Department of Labor. While there, she traveled extensively with the secretary of labor, coordinating media interviews and events, and promoting the administration's economic policies.
Gates has also served as spokesperson for then-Governor Jeb Bush of Florida. From April 2001 to January 2003, she served as deputy press secretary in the executive office of the governor, deputy communications director on the 2002 Bush-Brogan campaign, and communications director for Governor Bush's 2002 transition. In those positions, Gates was a spokesperson on a wide range of public policy initiatives, oversaw day-to-day communications activities of various government agencies, and coordinated press conferences and other media events.
Gates was an account executive at HMS Success Public Relations in Ohio, where she oversaw accounts for Council of Smaller Enterprises, Coalition for Vehicle Choice, National Safety Council, Ohio News Network, and Schottenstein Stores Corporation.
Gates got her start in public affairs working in the communications office of then-Governor George V. Voinovich of Ohio. She is a graduate of The Ohio State University.