New Buckeye Institute Poll: Majority of Ohioans Support Lower Gas Tax Increase and Demand Offsets
Mar 27, 2019
Columbus, OH – A new Buckeye Institute poll found that a majority of Ohioans support a lower gas tax increase and insist that policymakers should offset any increase in Ohio's gas tax by cutting taxes and spending in other areas.
"Ohioans have spoken clearly: they are taxed enough already, thank you very much," said Robert Alt, president and chief executive officer of The Buckeye Institute. "Ohioans want good roads, but a majority of them expressed that any tax increase to pay for roads should be small and they also demanded that any increase in the gas tax should be offset by corresponding spending cuts or other tax cuts."
Alt continued, "As the conference committee begins its work today, The Buckeye Institute strongly urges policymakers to respect the opinion of voters and refrain from increasing the tax burden on Ohioans."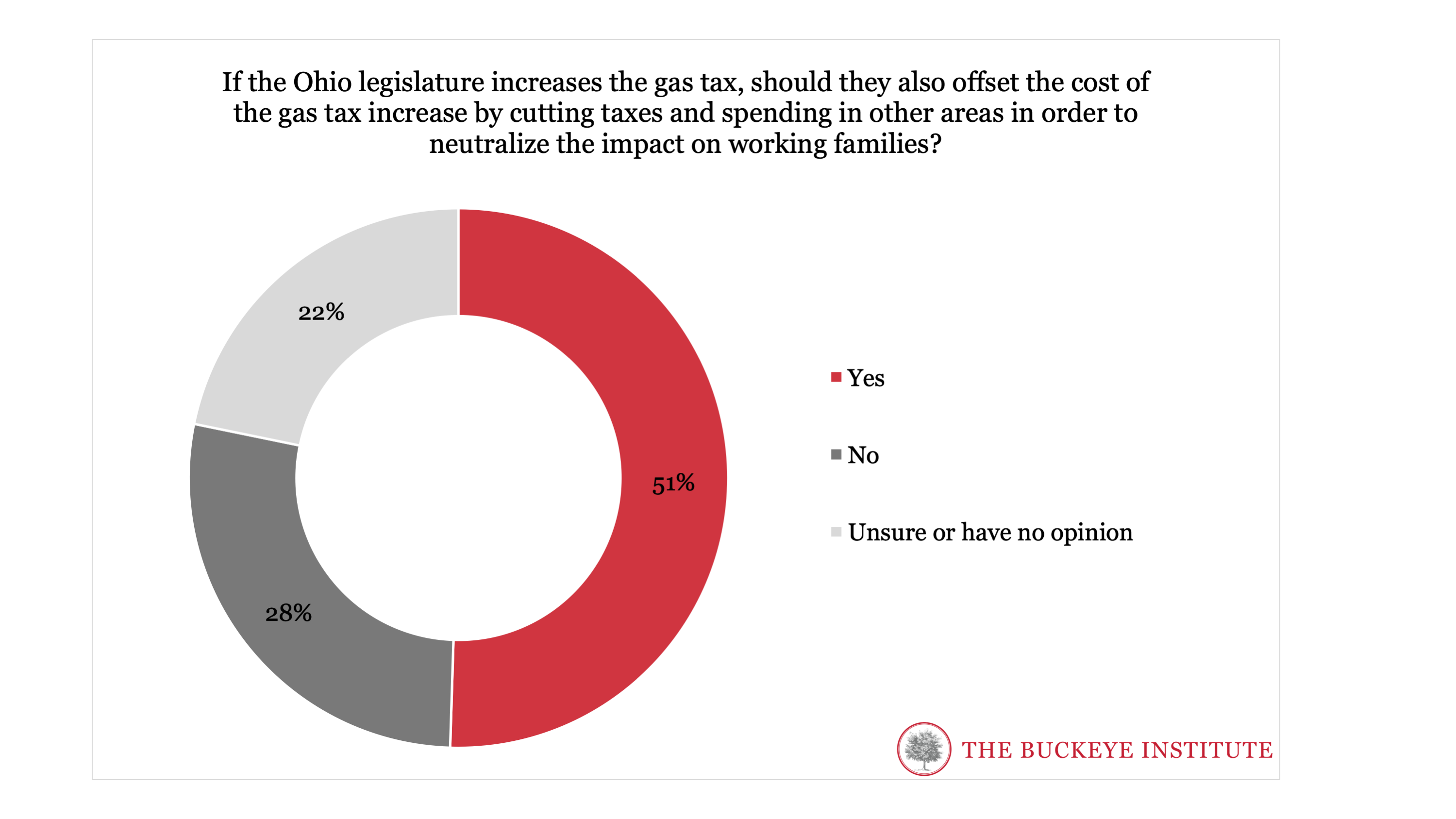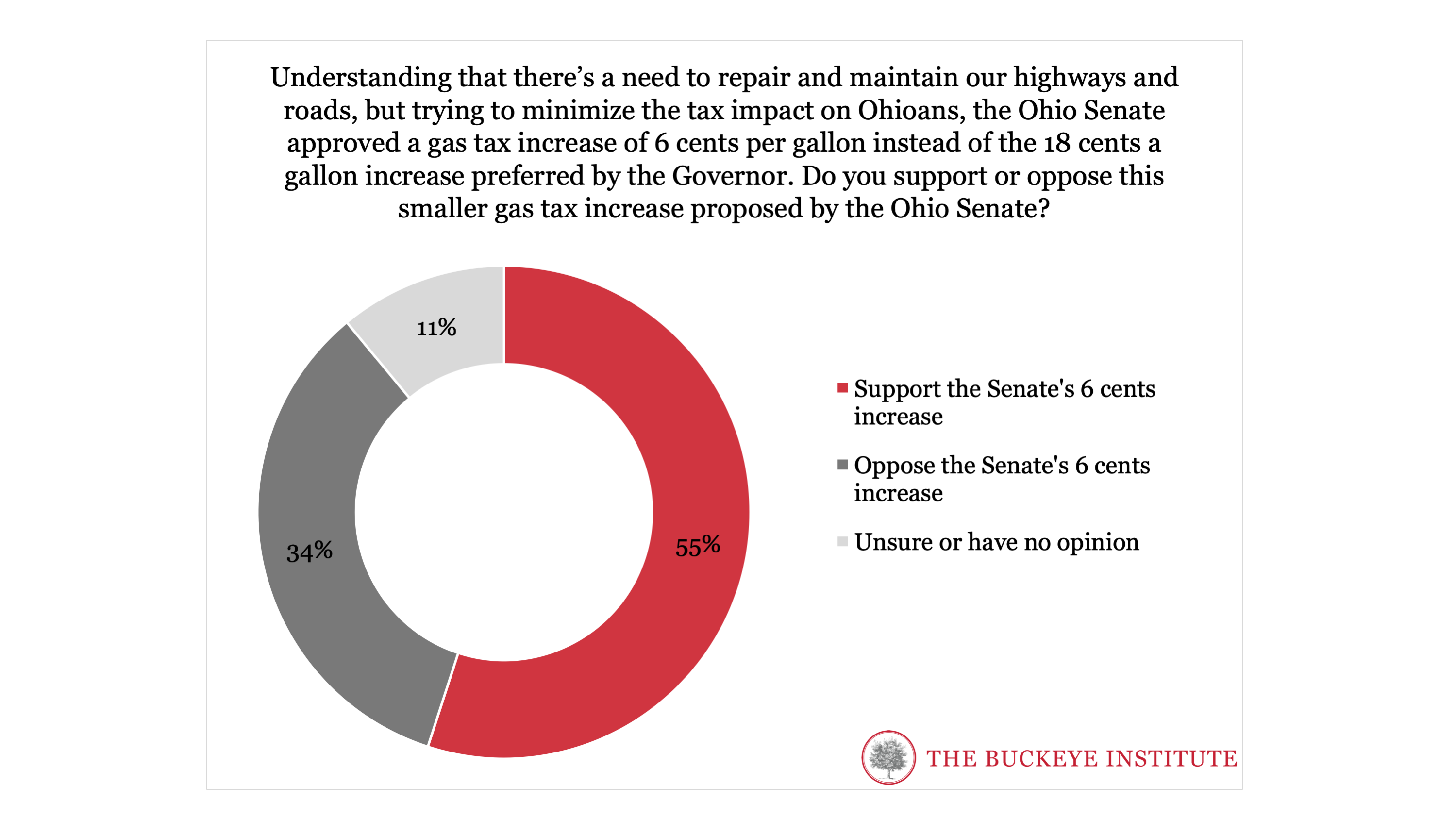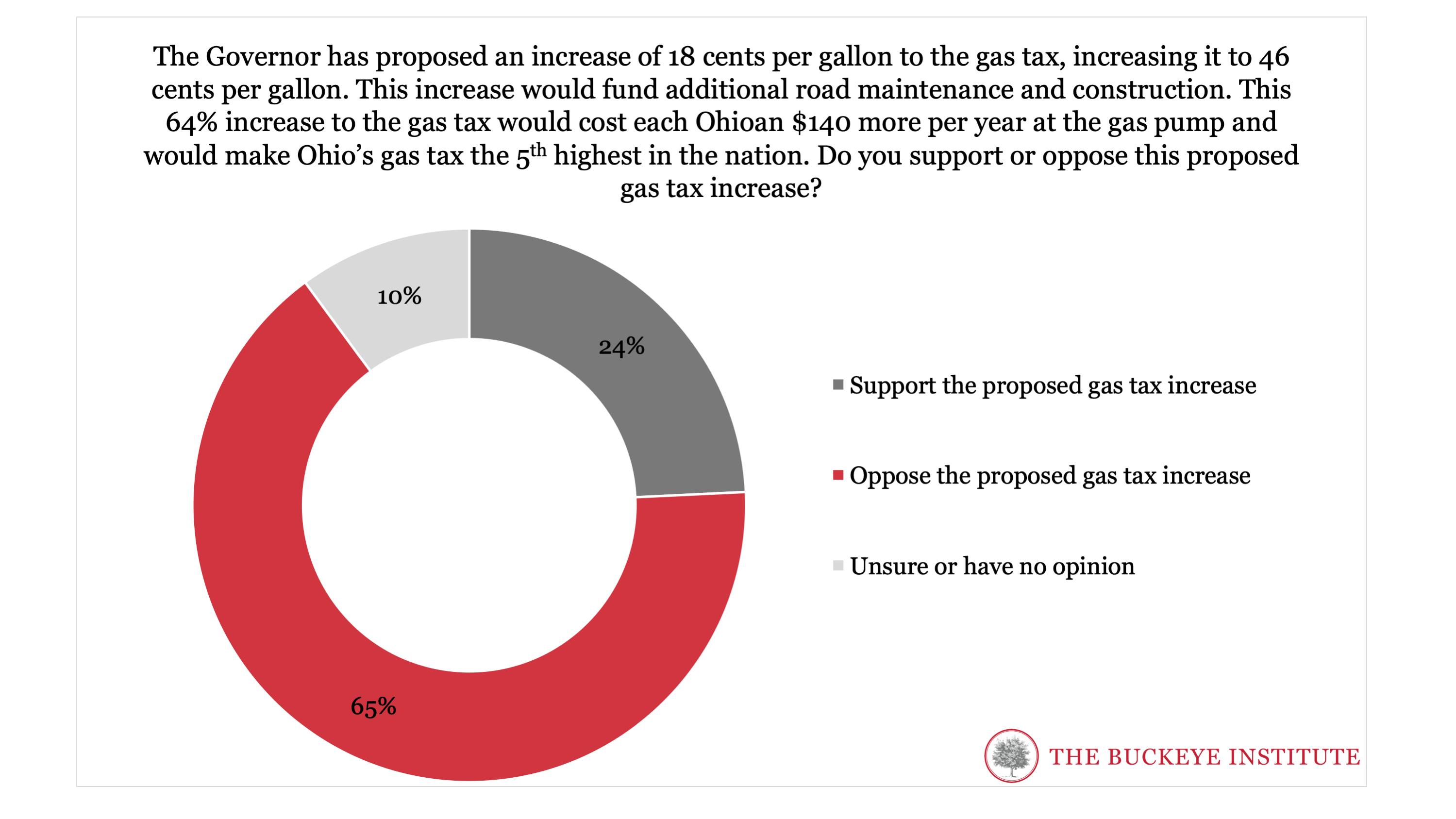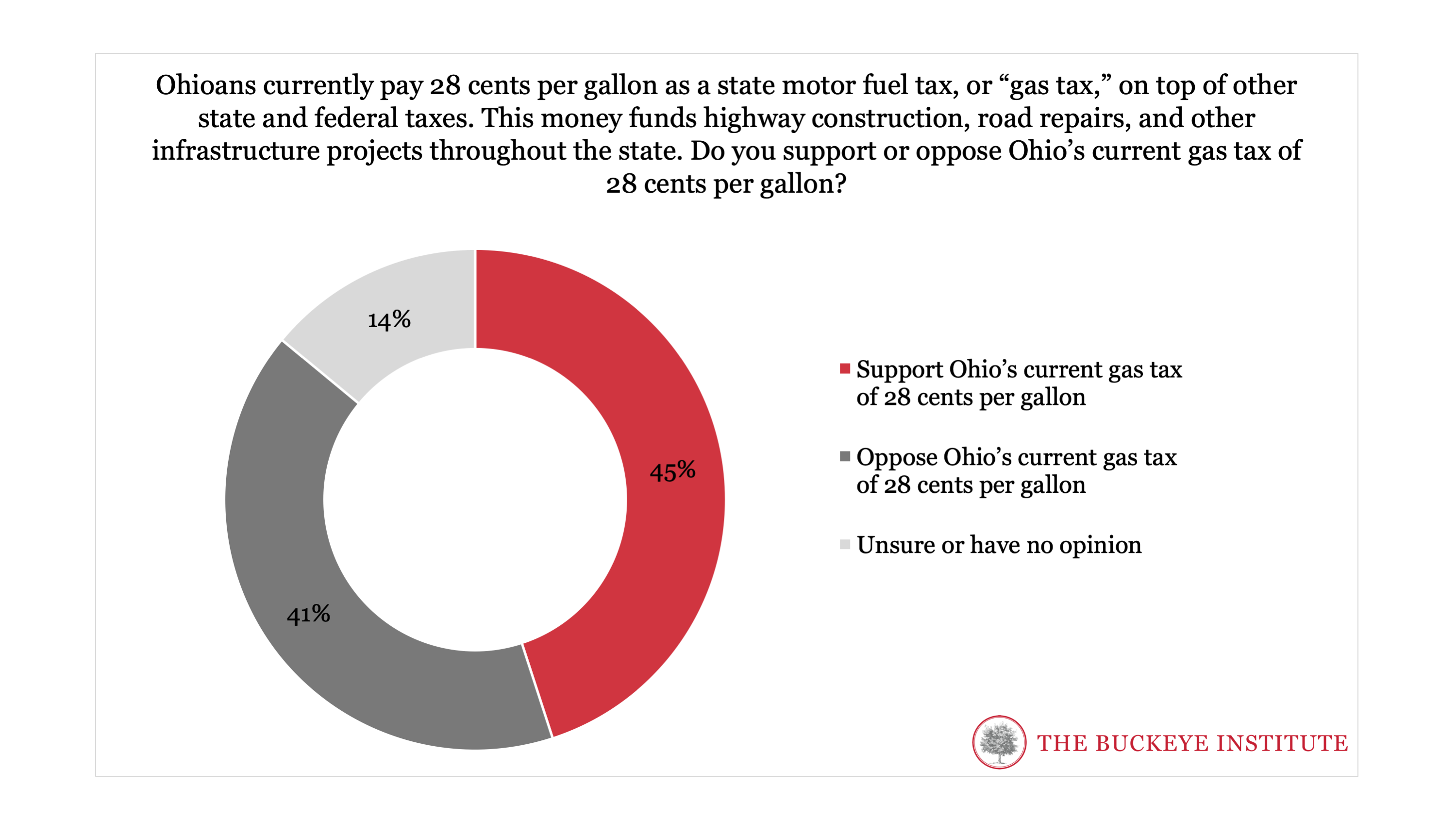 The poll, conducted by Cor Strategies, used automated telephone interviews conducted among a statewide sample of active likely voters on Tuesday, March 26, 2019. There were 2,042 responses gathered, resulting in a 2.17 percent margin of sampling error.
# # #