One Person, One Vote, One Time? Re-election Votes Hold Unions Accountable to Their Members
Sep 05, 2016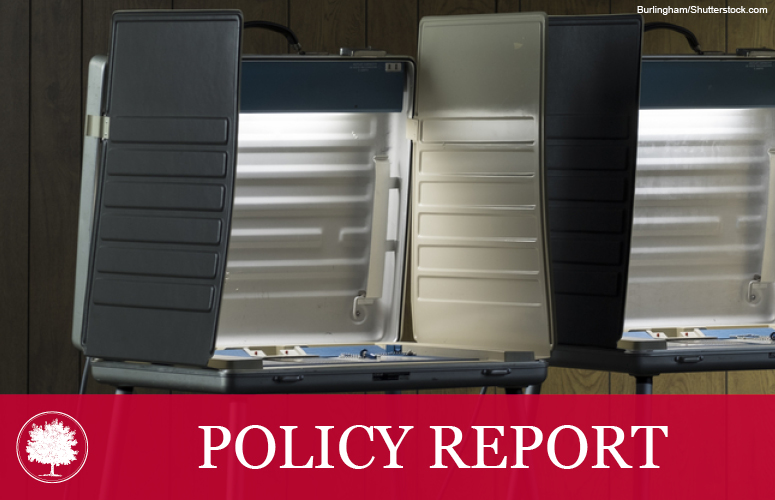 By James Sherk
Summary
Unions exercise considerable power in the workplace. As the sole collective bargaining representative for a unionized workforce, unions negotiate wages, benefits, and working conditions. Yet the vast majority of union members had no say in selecting their union representatives.
As a general rule, unions do not periodically stand for re-election. After being certified they remain workers' representatives indefinitely. Most major Ohio unions have represented the same workplaces for decades. The Columbus Education Association, for example, has bargained for Columbus Public School teachers since 1968. Virtually all of the teachers currently in the district have been hired since then. They – like most Ohio union members – inherited union representation that a previous generation of employees once thought was a good idea.
In theory, unionized workers can vote to decertify an unwanted union. In practice, however, navigating the decertification process is difficult. The Ohio State Employment Relations Board received just 14 validly submitted decertification petitions in the past three years. Very few Ohio unions face electoral accountability to the workers they represent.
Consequently, unions do not have to cultivate workers' support to remain their representatives. Polling shows considerable dissatisfaction among union members with the quality of their union representation. Almost three-quarters of union members say they want their unions held more accountable to the rank-and-file, and 82 percent of union members support holding union votes where members can maintain or replace their union.
The Ohio General Assembly has little authority over private sector unions under federal law, but it can provide for a greater degree of accountability for state and local government unions by requiring them to periodically stand for re-election and give workers voting rights. New re-election requirements would provide a regular opportunity for government employees to assess their union's performance. Holding periodic elections would likely improve the public unions' representation, give all members a voice in their union, and afford workers the right to vote. Additional legislative steps could be taken to further improve union accountability. The legislature could require, for instance, that unions win an overall majority of the workforce or win an election with a minimum quorum of support, such as an election with at least 50-percent turnout. Such changes would force unions to cultivate support across the broader workplace, rather than by mobilizing only a small core of supporters.
Meaningful representation does not mean one man, one vote, one time. Today's union members should have the freedom, opportunity, and right to vote on whether to be unionized.
Click here to download the full report: One Person, One Vote, One Time? Re-election Votes Hold Unions Accountable to Their Members