The Buckeye Institute: "Shadow Budget" Accounts for More Than Half of Ohio's $153 Billion Budget
Jan 27, 2021
Columbus, OH – On Wednesday, The Buckeye Institute released a new policy brief, Beware the Shadow Budget: Ohio Spends More than Many Think, which reveals a full picture of state government spending and is critical to understand as Ohio begins to debate its next biennial budget.
"Ohio's biennial budget process is about to begin—the first budget planned during the COVID-19 pandemic and one that will require sound fiscal strategies to overcome the unique challenges the pandemic presents," said Greg R. Lawson, research fellow at The Buckeye Institute and the author of Beware the Shadow Budget. "Such strategies require a complete and honest assessment of state spending, which can only be achieved by shinning a light on Ohio's 'shadow budget'."
In his brief, Lawson points out that Ohio's total expenditures will cost taxpayers more than $153 billion—more than twice the $69 billion dollar figure often cited as "Ohio's budget."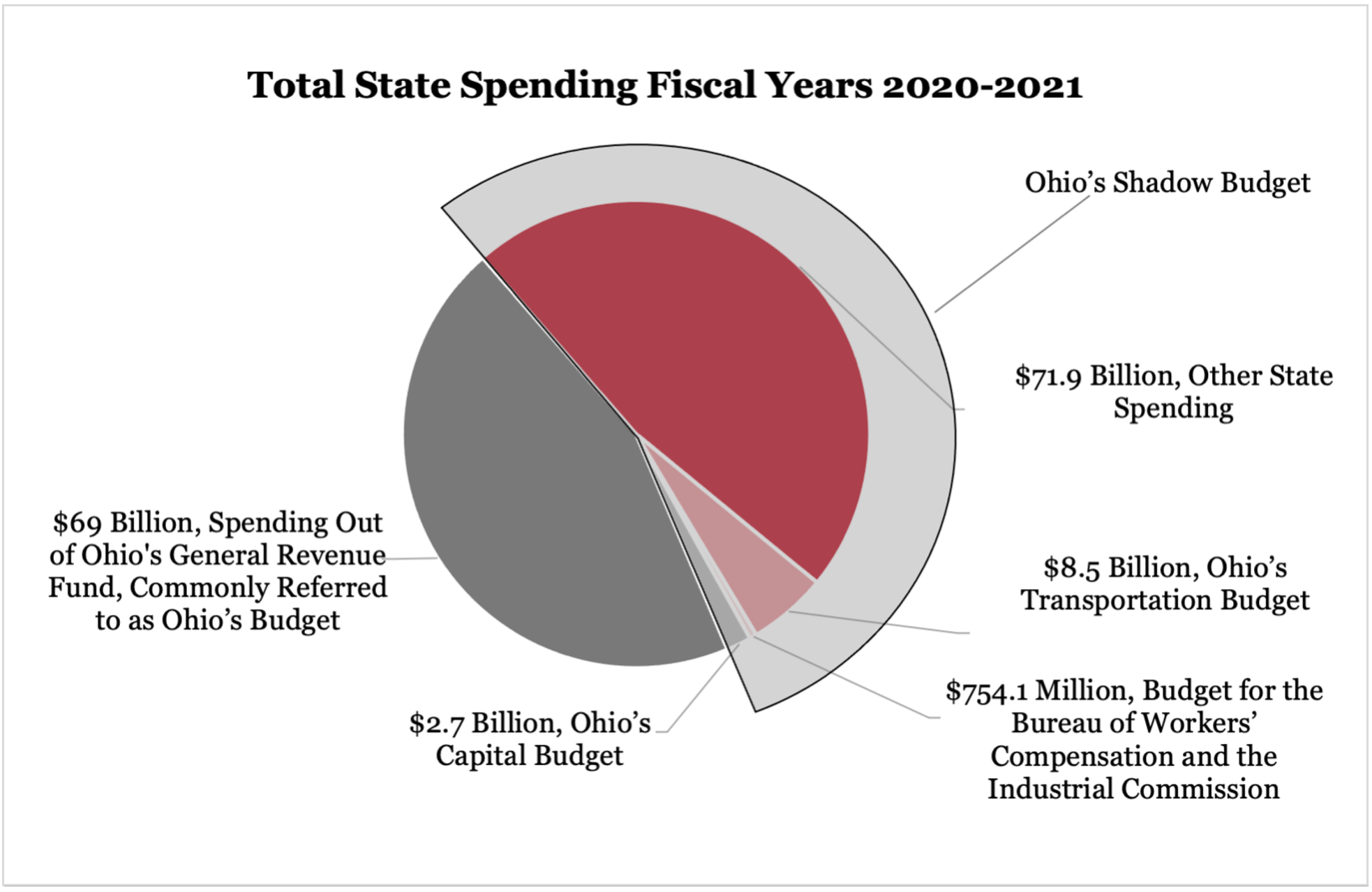 Lawson urged lawmakers and the media to shed more light on Ohio's "shadow budget," including:
Enhance transparency initiatives, such as Ohio Checkbook;
Strengthen the Statutory Appropriation Limitation;
Tie non-emergency spending growth to state population growth and inflation rates; and
Report on all of the state's spending, not just the General Revenue Fund.
"Suggesting that 'Ohio's budget' was a mere $69 billion is grossly misleading and makes it difficult for voters and taxpayers to accurately assess the size, scope, and cost of their government," Lawson wrote. "And keeping taxpayers in the dark about government spending undermines accountability for state officials and policymakers."
# # #