The Buckeye Institute Unveils Outdoor Ads Highlighting the Need for Worker Voting Rights
Jan 24, 2018
Columbus, OH – The Buckeye Institute recently unveiled outdoor advertisements to raise awareness of the need for worker voting rights for Ohio's public employees. Buckeye's worker voting rights campaign highlights the importance of giving public-sector employees a vote in choosing the union that represents them at the bargaining table, something 94 percent of union members have never had the opportunity to do.
"Every morning, hardworking men and women go to work on our behalf—they teach our children, take care of the sick and elderly, repair our roads, and issue our drivers licenses. While these people go to work for us, far too few of them have ever had the opportunity to vote for the unions to which they must pay dues or fees," said Robert Alt, president and chief executive officer of The Buckeye Institute. "Fortunately, there is a solution—worker voting rights. Giving public employees a regular vote in choosing the union that represents them will ensure unions are accountable to the workers they serve and will restore democracy and fairness to the system."
Buckeye's outdoor advertisements are located in Columbus, Ohio and include a billboard on State Route 315 South between the Ackerman Road and Lane Avenue exits, and two newspaper rack advertisements. One at the corner of Third and East Broad streets and another at the corner of High and State streets.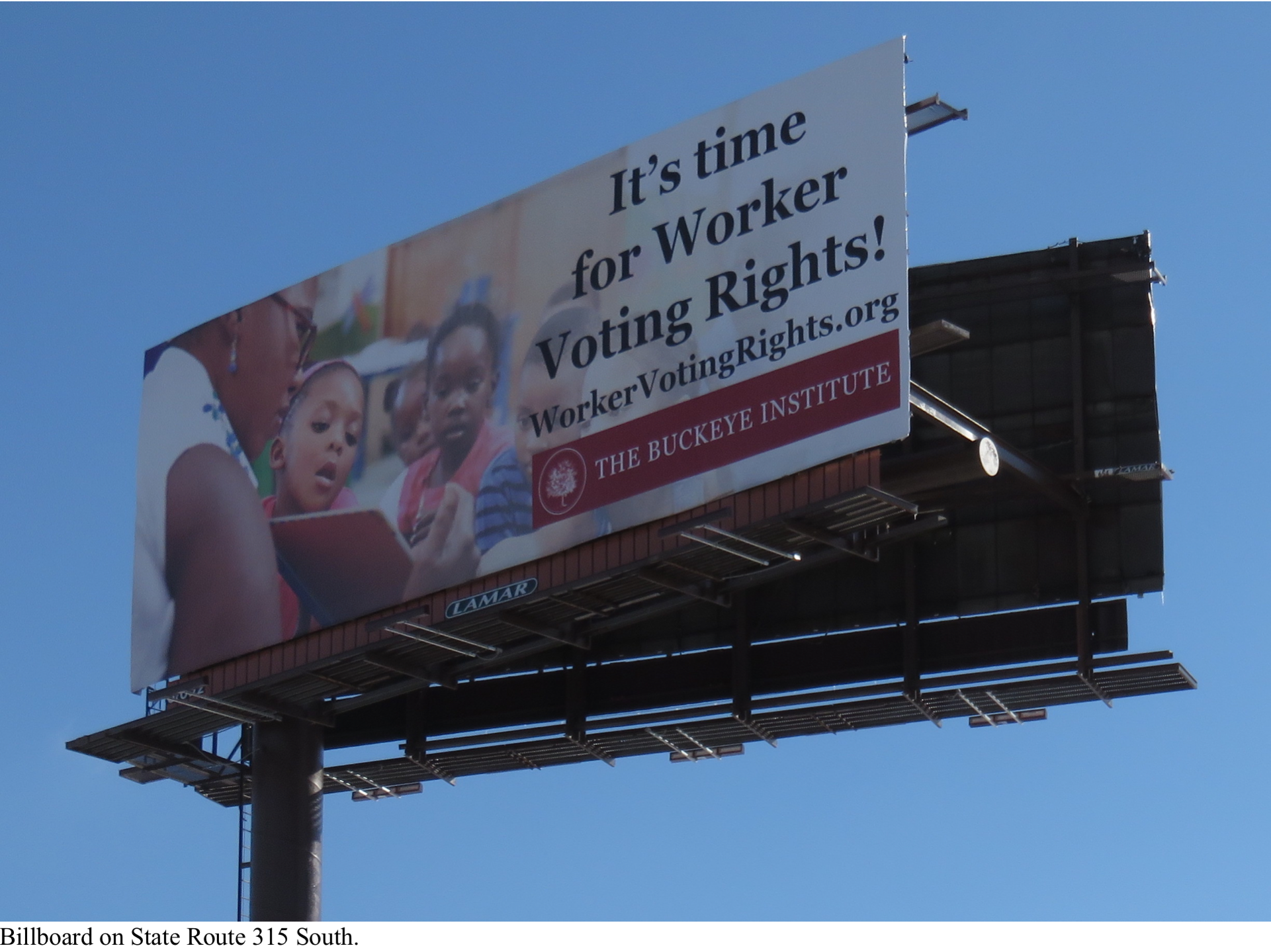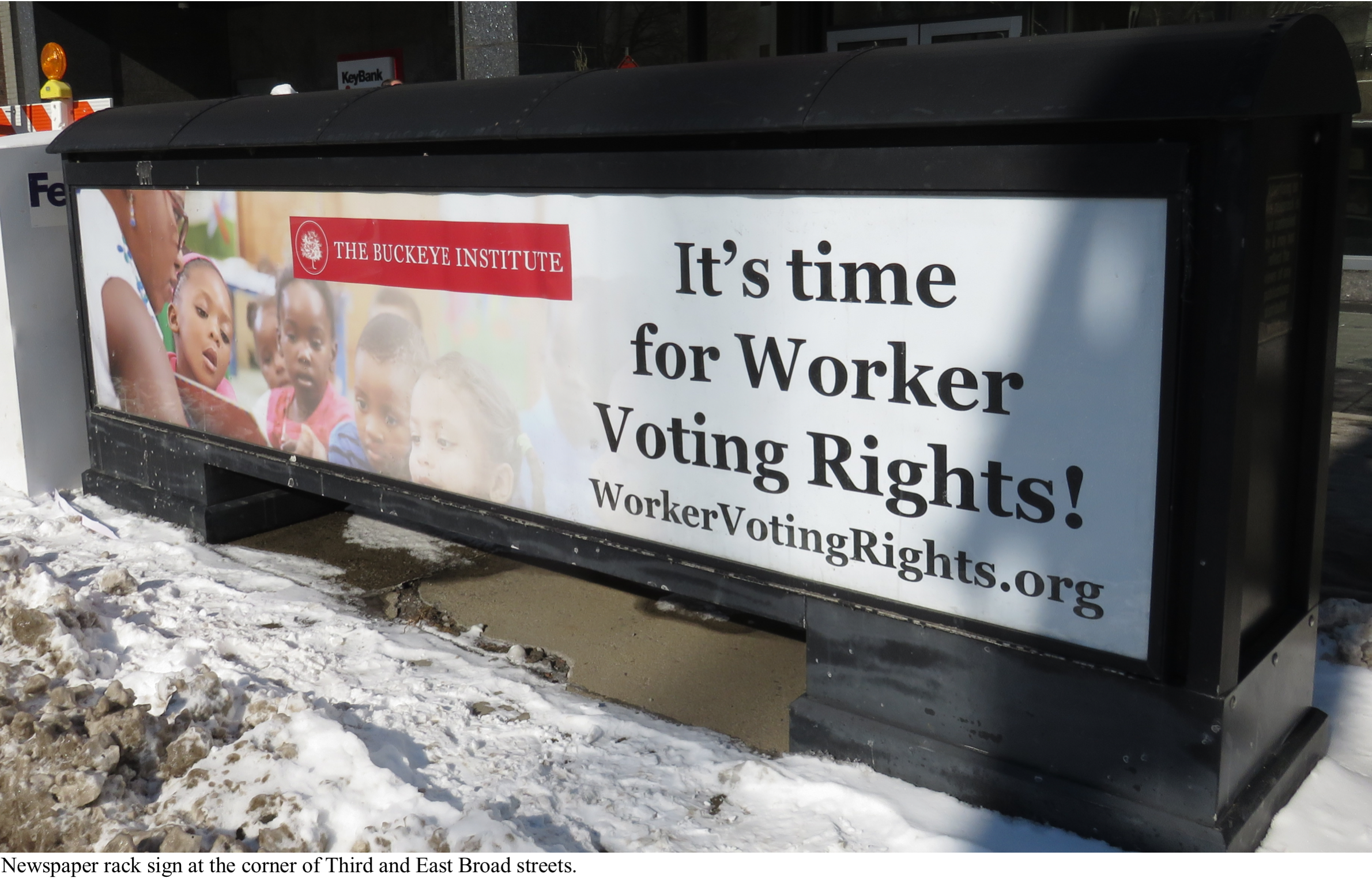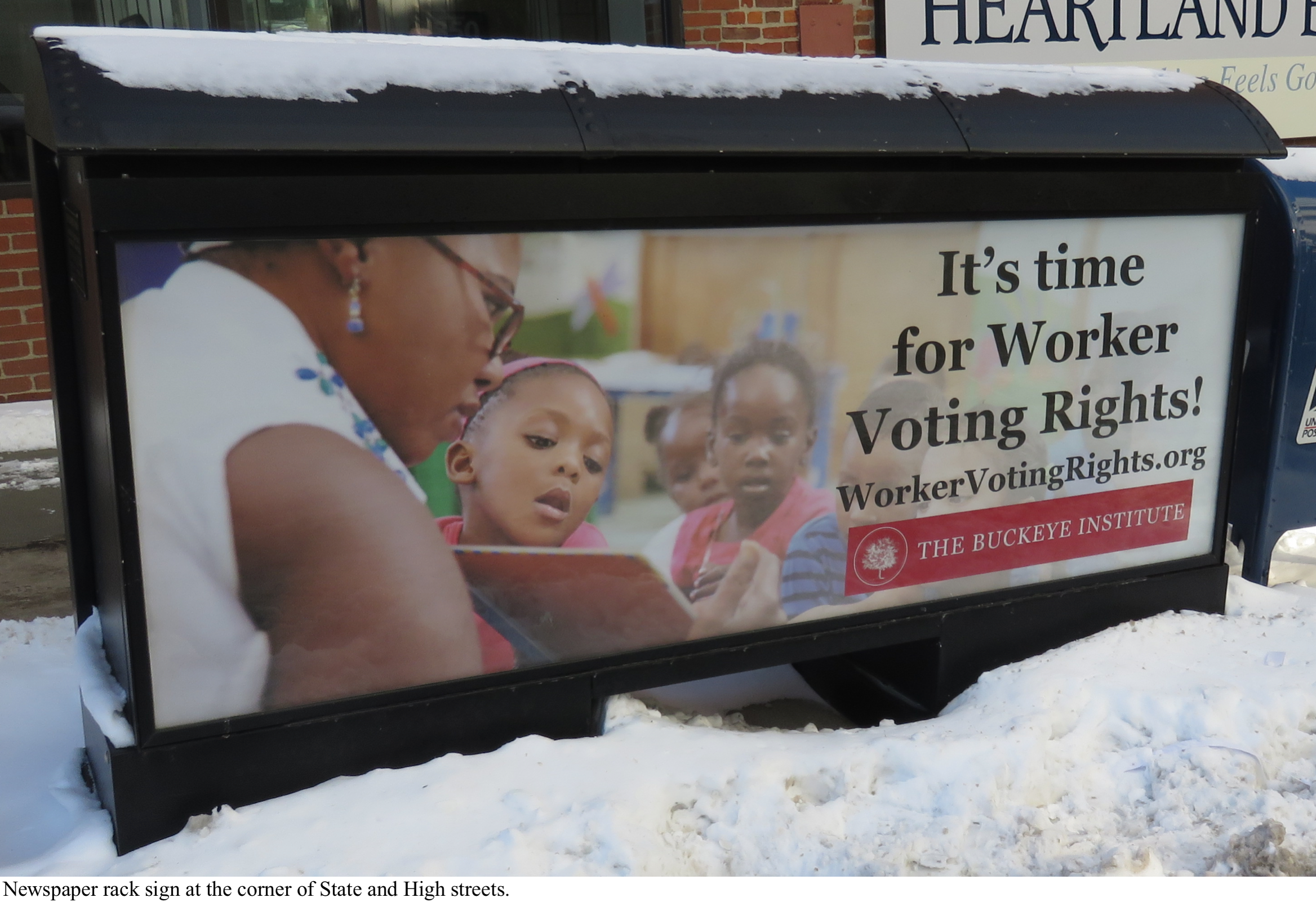 # # #