The Impact of Renewables Portfolio Standards on the Ohio Economy
Mar 03, 2017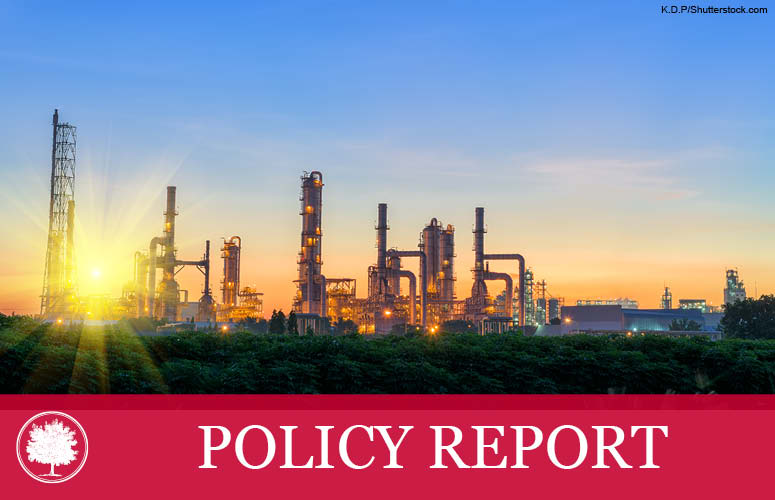 By Orphe Divounguy, Ph.D., Rea S. Hederman Jr., Joe Nichols, and Lukas Spitzwieser
Executive Summary
Ohio's Renewable Portfolio Standard (RPS), enacted in 2008, requires electricity providers to supply at least 12.5% of their sales with renewable energy such as wind and solar power. The law's schedule gradually increases the required level of renewable energy supplied each year until the state meets the 12.5% goal in 2025. In 2014, the General Assembly suspended the RPS program by freezing the required renewable energy levels for two years and extended the statutory compliance deadline from 2025 to 2027.[1] The RPS program restarted in 2017 after the Governor vetoed further reforms, even as some state policymakers expressed interest in reforming the mandates.
As the government requires more and more electricity to be generated from expensive renewable sources, costs for electricity providers will continue to rise. Those higher costs will be passed along to employers, manufacturers, and consumers, raising the prices for electricity and manufactured goods. Ultimately, the economic burdens imposed by the RPS will reduce job opportunities and shrink Ohio's gross domestic product (GDP) as companies and families are forced to pay higher prices for energy over the next decade.
The Economic Research Center (ERC) at The Buckeye Institute analyzed the likely economic impacts of the RPS by applying the ERC's proprietary dynamic model of Ohio's economy. The ERC's findings support repealing the mandates entirely. Under four different scenarios estimating Ohio's economic future, the ERC's analytical model showed fewer job prospects and a smaller state economy as a result of the RPS mandates. In the worst case scenario, the RPS standards rise to 12.5% and compliance costs increase over time. In such a scenario, Ohio would suffer 134,100 fewer jobs and a loss of $15.5 billion in GDP by 2026. Even in the best case scenario—in which policymakers immediately and indefinitely freeze the mandates at 2016 levels and compliance costs remain fixed at 2014 levels—the RPS will still cause employment opportunities to decline by 6,800 jobs accounting for a loss of $806 million in GDP by 2026.
Ohio should not sacrifice hundreds or even thousands of jobs per year in the state's traditional industries in order to benefit a small cadre of "green" job holders. Several RPS advocacy groups have promised an influx of jobs in the renewable energy industry if the standards continue, and have predicted massive job losses if the standards are frozen indefinitely or repealed. The ERC's analysis, however, shows that the foregone employment in "non-green" industries will far outstrip the estimated employment growth in the renewable energy sector—results consistent with other economic studies on the effects of green energy subsidies and mandates. Ohio's policymakers should repeal the RPS in 2017 in order to maximize job opportunities and economic growth for families and businesses.
---
[1] Corrected to clarify extended compliance deadline.