First school consolidation in quarter of a century moves forward
Jul 07, 2014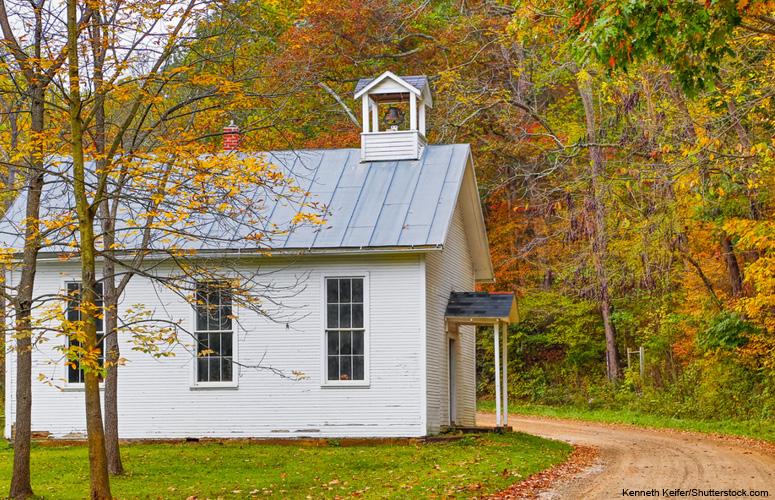 After flirting with the idea for decades and having recently arranged to share services, two Ohio school districts—Bettsville and Old Fort—have finally decided to tie the knot and consolidate.
Both districts are located in rural Seneca County and educate far fewer students than the state average of 2,640. While Old Fort enrolled only 483 students in fiscal year 2014, Bettsville is the smallest district in Ohio, serving 156 students in grades K-12. Further, while for Old Fort this represents a 14 percent decline over the past decade—not much worse than the state average of 8 percent—Bettsville has lost a crippling 34 percent of its student enrollment over the same period. Such large declines obviously make running an entire school district for so few students an inefficient practice.
Along with major enrollment declines, Bettsville was struggling with severe budgetary problems. In fiscal year 2013, their $600,000 deficit equaled approximately one third of their total revenues. The district was placed under fiscal emergency on February 6, 2014, and a state audit estimated a $775,000 deficit for fiscal year 2014. This forced Bettsville to take out a large loan from the state to remain solvent.
At this point talks of a merger with neighboring district Old Fort intensified, and the recently enacted section 3311.241 of the education MBR (House Bill 487) provided a saving grace. Under the newly signed law, their debt to the School Solvency Assistance Fund would be forgiven if they were to voluntarily consolidate. After talks with the community, the Bettsville Board of Education made the decision to do so for the coming 2014-2015 school year.
Although community members may be sad to see Bettsville Local Schools go, the consolidation is projected to save close to $400,000 per year and free up money for better course offerings and extracurricular activities. Old Fort benefits because they will no longer have to renovate their old elementary school, as the old Bettsville elementary will now house grades K-6.
According to the Ohio School Boards Association, this is the first voluntary school consolidation Ohio has seen since 1989. With several other districts facing enrollment decline and budget squeezes, expect HB 487 to spur more districts to follow suit in the near future. In this instance, it seems they really are doing it for the children.