Joe Nichols
Director of External Relations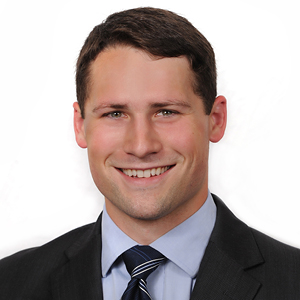 Joe Nichols is director of external relations at The Buckeye Institute. In this role, Nichols develops relationships with existing and prospective supporters by sharing Buckeye's accomplishments in advancing innovative free-market policies. He previously served as the Institute's strategic partnerships officer.
Nichols joined Buckeye in 2013 as the William and Helen Diehl transparency fellow, where he oversaw and helped develop Buckeye's groundbreaking, fully searchable transparency database of more than 24,000 Ohio public employee salaries. Since its creation, the database has been used more than 12 million times.
With the creation of the Economic Research Center at The Buckeye Institute, Nichols was named its first policy analyst. In that role, Nichols analyzed the impact of policy proposals on government budgets and taxpayers and produced the monthly Ohio Jobs Tracker report on the state economy.
While he was with the Economic Research Center, Nichols authored or co-authored numerous reports, policy briefs, and opinion pieces on Medicaid, government taxes and spending, and energy policy, including: The Impact of Renewable Portfolio Standards on the Ohio Economy; Tax Reform Principles for Ohio; Review of Wyoming's Fiscal Health; and Medicaid Expansion Relies on Uncertain Funding. He has also testified numerous times before the Ohio General Assembly on energy policy.
Nichols holds a Bachelor of Arts in economics from Denison University in Granville, Ohio. Outside of work, Nichols enjoys playing rugby and spending time with his family.