New report: Ohio scores poorly on economic freedom
Dec 15, 2015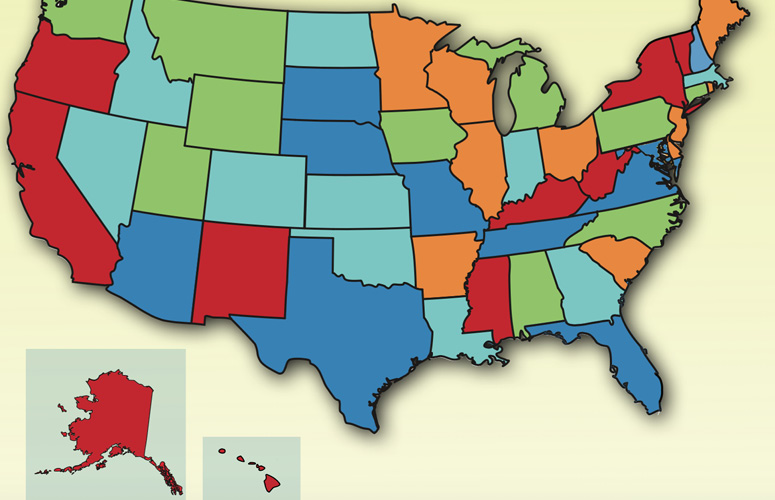 Ohio ranks 40th among the 50 states in economic freedom, held back by high government spending on public employee pensions, workers' compensation and social programs, according to a new report released today by The Buckeye Institute and the Fraser Institute of Canada.
Economic Freedom of North America 2015 ranks jurisdictions based on their levels of economic freedom (measured by government spending, taxation and labor market restrictions) using data from 2013, the most recent year of available data.
"Despite recent tax reforms, Ohio's economy remains shackled to the policies of the past, hurting economic prosperity and freedom," says Rea Hederman, executive vice president of The Buckeye Institute and director of its Economic Research Center. "It's not a coincidence that neighboring states that have become more free are enjoying more economic growth than Ohio in recent years."
The Fraser Institute has measured economic freedom in every state and province in the United States, Canada and Mexico for eleven years, creating a comprehensive assessment of trends in economic freedom. The Buckeye Institute and its Economic Research Center are co-publishing the prestigious report for the first time and adding in-depth analysis of Ohio's economy.
The Buckeye Institute's "Ohio Economic Freedom Fact Sheet," included in the report, summarizes where Ohio ranks in various economic freedom policies known to increase prosperity. The state's low overall ranking reinforces the need for reform found in a recent Tax Foundation study, 2015 State Business Tax Climate Index, which placed Ohio at 42nd among the 50 states in tax policies that encourage business growth.
"There is good news in the report," Hederman says. "Ohio's tax reforms of the last several years have reduced rates, saved money for families and contributed to more economic prosperity. But when you rank 40th and 42nd in two important reports, there's clearly more to do."
The Fraser Institute and The Buckeye Institute are independent think tanks that research and advocate free market economic policies. The Buckeye Institute's Economic Research Center specializes in data analysis of state-level economic policies.