Rea S. Hederman Jr.
Executive Vice President and Chief Operating Officer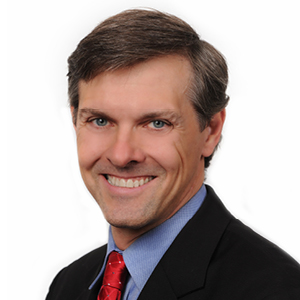 Rea S. Hederman Jr. is Executive Vice President and Chief Operating Officer of The Buckeye Institute.
At Buckeye, Hederman manages the organization's team, operations, research, and policy output. He also oversees the Economic Research Center.
Prior to that, Hederman was a Director of the Center for Data Analysis (CDA) at The Heritage Foundation, where he served as the organization's top "number cruncher." After joining Heritage in 1995, he was a founding member of the CDA, in 1997, when it was created to provide state-of-the-art economic modeling, database products, and original studies. Hederman oversaw Heritage's technical research on taxes, healthcare, income and poverty, entitlements, energy, education, and employment, among other policy and economic issues, and was responsible for managing its legislative statistical analysis and econometric modeling for Heritage policy initiatives.
Hederman's commentary has been published in The Washington Post, The Washington Times, National Affairs, National Review Online, and FoxNews.com, among others. He is regularly quoted by major newspapers and wire services, and has appeared on Fox News Channel, CNN, CNBC, and MSNBC.
In 2014, Hederman was admitted into the prestigious Cosmos Club as a recognition of his scholarship. He graduated from Georgetown Public Policy Institute with a Master of Public Policy degree and holds a Bachelor of Arts degree in history and foreign affairs from the University of Virginia. Hederman resides with his wife, Caryn, who is an attorney, and their three sons in Powell, Ohio.