Daniel J. Dew
Legal Fellow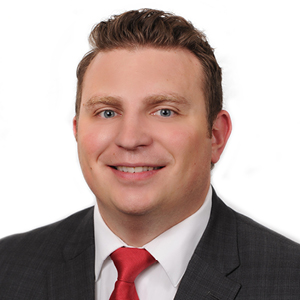 Daniel J. Dew is the legal fellow at The Buckeye Institute's Legal Center. In this capacity, Dew focuses on legal policies that promote freedom and the public good.
An expert on criminal justice reform, Dew has worked on policies that increase Ohioans' safety, makes the criminal justice system fairer, and saves taxpayer dollars. Dew was a leading voice in reforming Ohio's civil asset forfeiture policies and worked closely with Ohio's Criminal Justice Recodification Committee on developing proposals to reform the state's criminal code.
Dew currently serves on the Ohio Justice Reinvestment Initiative Ad Hoc Committee, which brings together legislators, judges, prosecutors, prison officials, defense lawyers, and criminal justice experts to find ways Ohio can safely reduce its prison population. He also serves on the Ohio Supreme Court's Task Force to Examine the Ohio Bail System, which is tasked with reviewing Ohio's cash bail system and suggesting changes to improve the system. Dew also serves as president of the Columbus Lawyers Chapter of the Federalist Society and chairs the Ohio State Bar Association's Criminal Justice Committee.
Prior to his position at Buckeye, Dew was a visiting legal fellow at the Heritage Foundation's Edwin Meese III Center for Legal and Judicial Studies and an associate attorney at Ford, Gold, Kovoor & Simon. He also represented energy companies in contract negotiations.
Dew earned his law degree from Cleveland Marshall College of Law, and his undergraduate degree from Utah State University.
Outside of work, Dew enjoys golf, Cleveland sports, and spending time with his family.