Rebekah Alt
Chief External Affairs Officer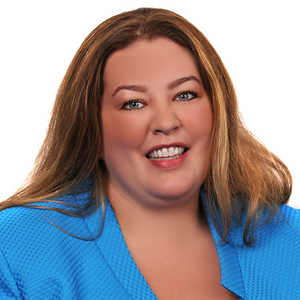 Rebekah Alt is the Chief External Affairs Officer at The Buckeye Institute.
In this position, she is responsible for leading and directing the organization's staff, operations, projects, and programs in communications, marketing, development, strategic partnerships, and external relations.
Prior to her work at Buckeye, she worked on Capitol Hill and in New Hampshire for U.S. Congressman and Senator John E. Sununu for seven years. She also completed a Fellowship with—and ultimately served on the Board of Governors for—the Vesta Roy Excellence in Public Service Series. In 2010, the Series honored her as a "Rising Star."
Alt previously owned and ran a real estate business and served as an External Relations Officer for the Ashbrook Center at Ashland University. She is the author of "Injustice for All? Why Congress Should Require Criminal Intent for Criminal Convictions," which was published in the academic journal New Voices in Public Policy. She is a member of the inaugural (2014) class of American Enterprise Institute's Leadership Network.
Alt holds a Master of Public Policy degree with a National Security concentration from George Mason University. As part of that program, she studied abroad in South Africa and at Oxford University. She was a correspondent for the School of Public Policy's newspaper The Stylus. She is a graduate of Gordon College where she was a Pew Younger Scholar, studied abroad in Israel, represented Malawi in the Collegiate Model United Nations, and received a Bachelor of Arts degree in Political Studies.
Alt has spent more than two decades as a volunteer for various causes and organizations including tutoring disadvantaged women, speaking to youth groups and schools about teenage pregnancy and parenting, mentoring young women, reviewing foster care cases and advocating for children, providing assistance to homebound AIDS patients, and organizing blood drives.
She is a fully vested Buckeye football fan, as well as a NAUI Worldwide certified scuba diver who suffers from mediocre sailing skills that she hopes to improve. She is an amateur but perfect shot with various revolver and semi-automatic handguns having never once missed a bulls-eye. Her son Benjamin is studying finance at The Ohio State University. Alt enjoys traveling, wine tasting, and attending fine arts performances and exhibits with her husband when she isn't otherwise working or fixing up and decorating their 100-year-old house in Columbus.