The Buckeye Institute Releases Famous Piglet Book, Finds $2.5 Billion in Savings for Ohio Taxpayers
Apr 10, 2019
Columbus, OH – The Buckeye Institute released its 2019 Piglet Book, which identified $2.5 billion in savings for Ohio taxpayers. The famous Piglet Book is an analysis of Ohio's proposed biennial budget and offers savings for policymakers to consider as they debate the state's two-year budget.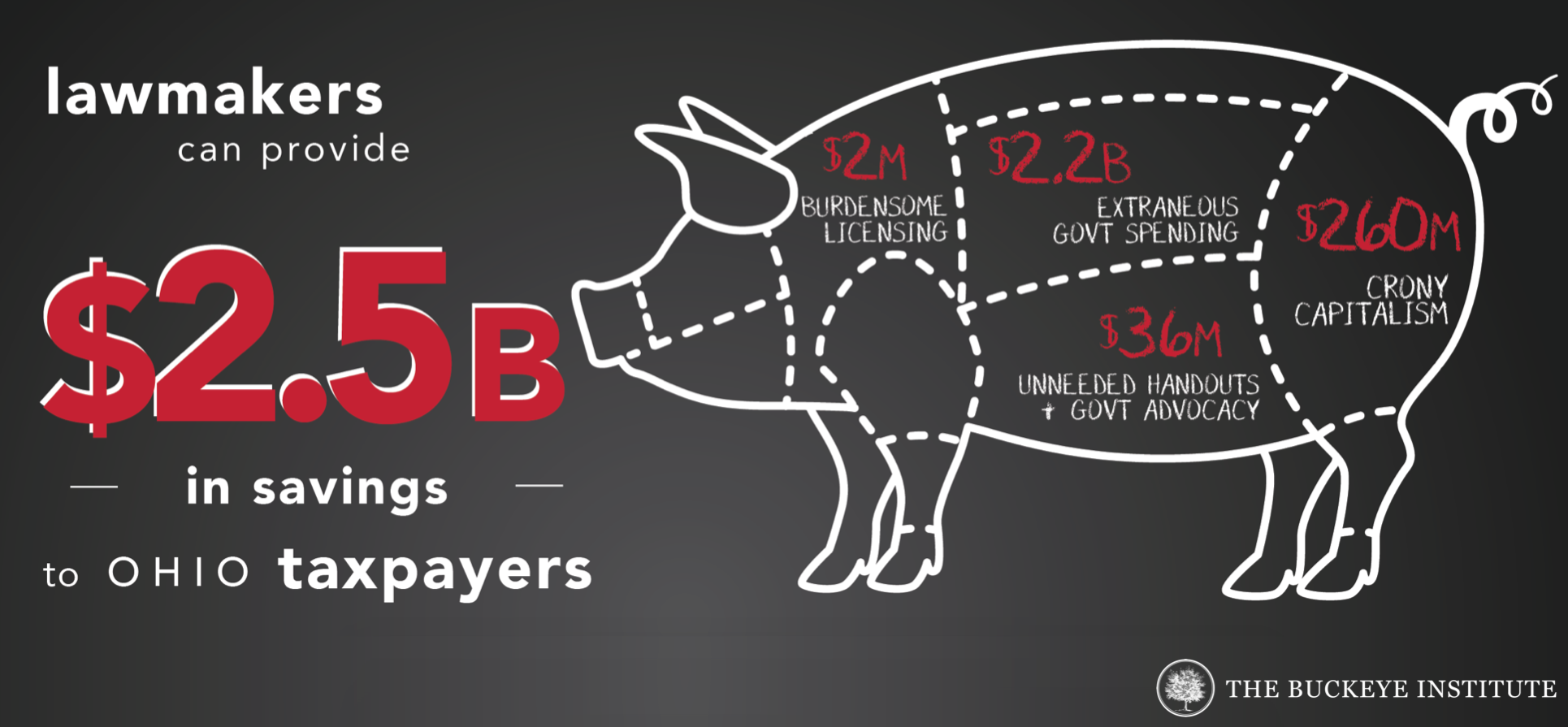 "In this year's Piglet Book, The Buckeye Institute identified at least $2.5 billion that policymakers can save Ohioans. And with the increase in the gas tax, it is critical to cut spending and taxes to relieve the growing burden on Ohio families," said Greg R. Lawson, research fellow at The Buckeye Institute and author of the Piglet Book. "Making these cuts will save Ohio taxpayers money, make government more efficient and effective, and keep the state on solid financial ground to better weather the next economic storm."
The Piglet Book offers several fundamental principles that should guide policymakers as they work toward reasonable, sustainable levels of government spending. By applying these principles Ohio could save at least $2.5 billion.
Constrain government spending growth to population growth and inflation rates as recommended in Buckeye's report Sustaining Economic Growth: Tax and Budget Principles for Ohio. Savings: $2.2 billion.
Eliminate corporate welfare and crony capitalism. Savings: at least $260 million.
Eliminate government philanthropy and government advocacy that research shows crowds out private giving and harms the very charities and programs it seeks to help. Savings: $36 million.
Eliminate burdensome occupational licensing regimes. Savings: $2 million.
While the Piglet Book focuses on Ohio's biennial budget, there are other areas where policymakers can find savings for taxpayers, including: closing tax loopholes, which would save at least $1.8 billion; reining-in Ohio's capital budget, which last year would have saved at least $18 million; and overhauling Ohio's Medicaid program, K-12 public education, and criminal justice system.
Piglet Book® is a registered trademark of Citizens Against Government Waste and is used with their permission.
# # #