Orphe Divounguy, Ph.D.
Economist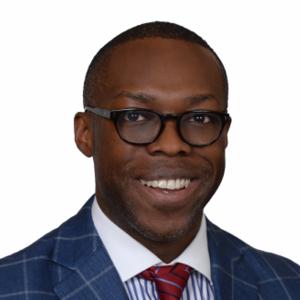 Orphe Divounguy is an Economist with The Buckeye Institute's Economic Research Center.
In this role at Buckeye, Divounguy analyzes the impact of federal and state government policy on economic outcomes in Ohio.
Divounguy joined The Buckeye Institute after earning his Ph.D. from England's University of Southampton, where he also obtained his master's degree.
After receiving his Ph.D., Divounguy served as a teaching and research fellow. He also worked as an international economic consultant. His research focused on labor policy, migration policy, and economic development.
Before his time in higher education, Divounguy interned at the United Nations Department of Economic and Social Affairs in New York, and Cato Institute in Washington, D.C.
Divounguy lives in downtown Columbus, Ohio with his wife. In his free time, he enjoys the beauty of symphonic music, foreign films, board games, and rugby league.